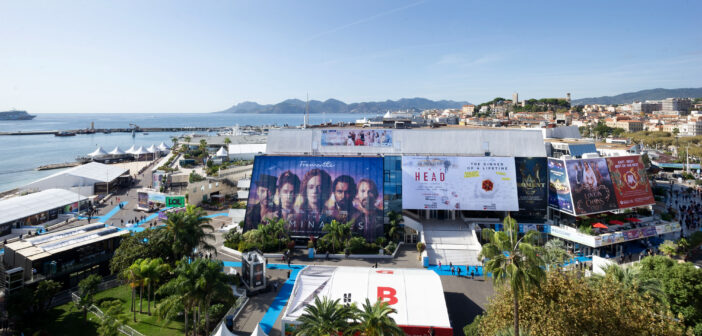 MIP Markets – join the community!
This is the official industry trends platform of MIP Markets, the world's entertainment content markets.
In 2020, RX (Reed Exhibitions) launched the COVID-19 Customer Needs and Mindset Barometer, the largest and most ambitious research project ever undertaken. The survey has reached out to nearly 3,000 exhibitors and over 9,000 attendees across 201 events. Its purpose is to uncover and articulate our customers' key concerns and insights, at regular intervals, tracking changing attitudes to physical events and digital event technology over time.

Our COVID-19 and How it's Changing the Event Industry White Paper highlights some of the key findings from our research that we hope you will find insightful and an interesting read.
Find out more about our annual events here!
MIPCOM +MIPJunior (October, Cannes, France)
MIPCOM, the world's largest entertainment content market gathers the global TV industry, in Cannes, to turn every moment into an opportunity – transforming four days of networking, meetings, screenings and conferences, into deals, from blockbuster programming to ground-breaking partnerships.
MIPJunior, the world-leading kids entertainment industry event, takes place the weekend before MIPCOM, uniting influential buyers, commissioners, producers, co-producers and distributors for two days of key TV and digital players, publishers and licensing executives presenting, discovering and screening the very latest content.
MIPTV +MIPFormats +MIPDoc (April, Cannes, France)
MIPTV offers qualitative networking with global TV players, from creators to broadcasters. It is the spring international TV market: new models; new experiences; and new ways to identify and connect with people. Delegates can ccess the latest in key international content, as well as exclusive market intelligence.
MIPFormats, during MIPTV, is the incubator for the very best in entertainment formats. The next wave of must-see non-scripted formats and creative business solutions are here. Attendees network, connect and share with the world's leading buyers, commissioners, producers and distributors.
MIPDoc is the world's leading event for the factual community, gathering top international buyers, commissioners, producers, co-producers and distributors of business during MIPTV.
MIP China (June, Hangzhou, China)
MIP China is a unique event that brings together international and Chinese companies to develop new content business for new audiences. Its intimate format is the perfect environment to learn, build business relationships, access opportunities to build Asian partnerships and develop contacts through group networking events, pre-arranged meetings and other informal meeting opportunities.
MIP Cancun (November, Cancun, Mexico)
MIP Cancun, the best way to increase business with the Latin American & US Hispanic TV market. Opportunities to develop production partnerships and buy/sell content for the fast growing LatAm TV market. Delegates benefit from an unparalleled range of quality entertainment companies, an optimal mix of 1 to 1 pre-arranged meetings, and informal meeting opportunities.
OneMIP (year-long online platform)
OneMIP is designed to give the TV industry year-round access to its mass community of buyers, distributors, producers and a truly global showcase of fresh TV programmes as they are released. A new digital tool to identify relevant contacts and programmes, access high value analytics and insights as well as efficiently prepare, manage and follow up participation to face-to-face events.
MIPCOM, MIPJunior, MIPTV, MIPFormats, MIPDoc, MIP China, MIP Cancun are built by RX (Reed Exhibitions).