Trend In TV: Content is On The Move 
Covid-19 continues to be a serious public health threat around the world. But with the vaccination drive in full swing, there has been some return to normality in the global content business. With 2021 already halfway through, here are a few noticeable trends as TV executives gear up for a return to Cannes.
The relentless drive towards consolidation
The TV industry talks about consolidation all the time – but who really saw HBO Max's mega-merger with Discovery coming down the track? Or Amazon's $8bn acquisition of MGM? And TF1's proposed merger with M6 in France? All of these deals are quite disparate in character – but the thing that unites them is the need to amass great content in order to compete in the new streaming-dominated landscape. Despite the fact that they only launched last year, HBO Max and Discovery quickly realised they were in danger of getting lost in the SVOD space – so they merged to form Warner Bros. Discovery. Amazon, meanwhile, must have become conscious of how thin its content asset base is compared to its rivals. As for TF1 and M6, that's a defensive move designed to prevent the two from being overwhelmed by the rising tide of online viewing.
Following on from Hasbro's acquisition of eOne, Disney's takeover of Fox and Banijay's acquisition of Endemol Shine, it's inevitable there will be more mergers – but who is next? A merger between Pro7Sat1 and Mediaset has been talked about, while UK studio/broadcaster ITV and US studio Sony Pictures might also make attractive partners. The fact is that any independent purveyor of quality content, from Lionsgate to AMC Networks, could be next. Definitely worth watching is ViacomCBS, which is rolling out its own SVOD platform, Paramount+. After the HBO Max/Discovery marriage, don't be surprised if ViacomCBS also seeks a mega-merger to kickstart its streaming strategy.
The rise of the female ensemble drama
A predominant trend in the scripted TV business is the decisive shift in the direction of female leads.
Initially, this simply involved substituting male 'hero' characters with women. Recently, this recent trend  in TV content has evolved further – so that now we are seeing a number of female ensemble dramas. Male characters are still there in the background, but the emphasis has shifted decisively towards complex interaction between multiple female protagonists. This trend emerged with shows like Big Little Lies, Dead To Me and Killing Eve, and has been followed through in more recent hits such as Pursuit Of Love, Little Fires Everywhere, Motherhood, We Are Lady Parts and Mare Of Easttown.
The ensemble approach opens up rich layers of emotional connection that are not typically seen when the story protagonist is simply battling her way through a maze of male constructs at home and at work. HBO's Mare of Easttown, essentially a crime thriller, is elevated by Kate Winslet's difficult relationships with her mother, daughter, best friend and the estranged mother of her grandchild.
AVOD – the affordable alternative to SVOD
SVOD dominates almost all current discussions about the television industry – but it's not the cheap option it used to be.
Many consumers are currently paying for a pay-TV platform and a couple of SVOD add-ons as a matter of course. And now they are expected to find room in their budget for yet more streaming services. Want to watch Stranger Things, Marvel, Harry Potter and live sport? Then you probably need to subscribe to Netflix, Disney+, HBO Max and DAZN. It's not just the headline cost of these services that is an issue. Once you get inside them you quickly realise that content often requires an additional fee – not just new movie releases, but also films that were free a few years ago. In the meantime, pay-TV providers keep pushing up their prices too. In this context, it's no real surprise that Netflix and Disney+ saw their subscriber growth slow in 2021. Most people simply don't have the money to sink into every service. The increasing cost of SVOD also explains why AVOD is growing fast. Services like Peacock, Tubi and Pluto are all doing well by offering low-cost or free services. This is an opportunity for distributors to make money out of older shows that don't have the same currency as they used to have. Take A+E's Duck Dynasty for example. Not so long ago it was the toast of every trade magazine. Now that its 15 minutes of fame is passed, it is perfect for AVOD. In the UK, for example, ViacomCBS AVOD platform Pluto TV has just done a deal with All3Media International which will see shows including Ten Years Younger and Wild At Heart given a new lease of life.
An overdue exploration of mental health problems
Mental health and addiction have always had a part to play in scripted series – because they enable writers to intensify the stress that central characters feel as plots unfold. But in recent times there has been more of an effort to understand how mental health issues affect real people. Covid-19 has accelerated this new trend in TV content, though it probably owes more to the kind of social-media trolling that contributed to Love Island presenter Caroline Flack's tragic death. This subject was explored in a recent Channel 4 documentary about the circumstances around her suicide.
The mental health of high-profile figures has been in the news in 2021 for several reasons. Firstly, the debate surrounding Naomi Osaka's withdrawal from the French Tennis Open. Secondly, the intense audience reaction to documentary film Framing Britney Spears. And thirdly, the very public rift between Prince Harry, his wife Meghan Markle and the British Royal Family. Prince Harry has since been working with Oprah Winfrey and AppleTV+ on a five-part series that addresses the stigma surrounding mental health. Guests have included Lady Gaga, who described the trauma of being raped early in her career.
Other documentaries that have successfully explored this area include BBC1's Nadiya: Anxiety and Me – in which a former Bake Off contestant talked about her problems with anxiety and panic attacks. Expect more programming in this vein, because it is emotionally very powerful – helping audiences address their own issues through the prism of celebrity experiences. Fictional shows that have tackled the subject well include This Is Us, Normal People and Bojack Horseman.
The durability of great entertainment formats
It's been a great few years for formats. First came the resurgence of classic gameshows on linear TV – then came global hits like Love Island, Married At First Sight and The Masked Singer. And now, the genre has proved that it can thrive in the world of streaming television.
Netflix shows including The Circle and Too Hot To Handle have proved that SVOD audiences are interested in more than just scripted series. During MIPTV, Nicole Morganti, head of originals at Amazon Italy, and Thomas Dubois, head of originals at Amazon France, both stressed unscripted content is a priority for their platform, with local versions of Celebrity Hunted and Love Island working well. With this in mind, it will be interesting to see if Amazon uses its recent acquisition of MGM to follow this latest trend in TV content and build up a stable of non-scripted shows on Prime.
If there is an over-riding trend in the formats business it is the scale and success of the leading brands. As K7 Media's data shows, big hits including Who Wants To Be A Millionaire?, Deal Or No Deal, Got Talent, The Voice, Family Feud, Masterchef and Dancing With The Stars have developed the kind of market power you'd associate with FMCG products – Dorito's, Coca-Cola or Mars Bars, for example. So what does it take to break a new format into this massively competitive market? Well there are two possible tips. Firstly, go looking in unlikely places. For example, both The Masked Singer and I Can See Your Voice came out of Korea at a time when most execs weren't really looking at that market. So what unlikely country might be the next to come up with global hits? Secondly, a point recently identified by Rob Clark, global director of entertainment at Fremantle: keep the audience guessing. Hit series The Masked Singer, I Can See Your Voice and Game of Talents all involve audiences trying to guess something about the contestants.
Maybe also follow a theme noted by The Wit's Virginia Mouseler during her Fresh TV sessions at MIPTV. She identified "future nostalgia" as a key trend "because people are torn between their fascination with the past and the future. Formats that capture the zeitgeist include Marble Mania, produced for SBS6 in the Netherlands and has now been optioned in Germany, France and Belgium."
Increased production costs
One inevitable fallout from Covid-19 will be increased production costs. In part, this is due to the various layers of health and safety compliance now required on set – which can push the cost of shows up by 25-30%. But it's also because of the inevitable pent up demand that is likely to occur in late 2021 and 2022. As delayed productions come back on stream, competition for studio space, crews and talent is expected to push up prices significantly. There are various possible consequences of this. Firstly, broadcasters, distributors and producers may become even more reliant on co-production or co-financing models to meet their budgets. Secondly, they may choose to shift budgets out of drama into factual and entertainment. Or thirdly, it might spark a wave of innovation in low-cost scripted production.
The rise of environmental storytelling
Covid-19 shouldn't blind us all to the fact that the world is still heading towards an environmental apocalypse. Off-screen, the film and TV industry is starting to do something about this. But onscreen progress is quite patchy. Documentary makers have led the charge with Netflix films Seaspiracy, A Plastic Ocean and Our Planet helping to drive awareness of the mounting problems that need to be addressed. During MIPTV, delegates were also able to access an interesting briefing by Andrea Walji, head of content and production at the Waterbear Network. Explaining what Waterbear does, she said: "It's a streaming platform that is all about environmental and humanitarian stories. We have 90 NGO partners and our emphasis is on impactful stories that change behaviour." Typically, shows are linked to social campaigns. An example would be Not A Pet, a five-part short-form series that is part of a campaign to stop the illegal trade in exotic animals. "Short-form works because people are often looking for quick bites of information, but we will acquire anything from one-minute episodes to feature docs if there is a strong solution-based story."
Also during MIPTV, Kristina Hollstein, director acquisitions and co-productions, documentaries, children and youth at ZDF, underscored the emergence of this new TV trend when she predicted a growth in the popularity of green-themed programmes: "We have already started, with series like The History Of Trash, a carbon-neutral production that is currently in development." Other factual productions in this vein include Earthshot: How to Save Our Planet, a five-part series from Silverback Films that looks at ways to fix the climate, restore nature, build a waste free world, clean the air, and revive oceans.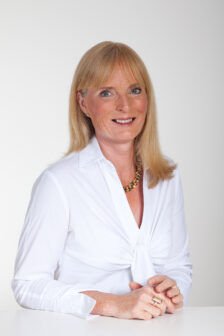 The film industry is also pretty good at addressing environmental issues via movies like Dark Waters, Interstellar and Snowpiercer. But there is a distinct lack of scripted series that seek to build a narrative around environmental issues. Producers may argue that dramas about the environment are to preachy or didactic. But Occupied and Chernobyl both proved that it's possible to tell complex, troubling stories in a gripping way without having to resort to the use of zombies. A prediction, therefore, is that someone is about to crack the code and give us an environmentally-themed drama that moves hearts and minds.