After two years away, delegates from all over the world will come together at MIPTV once again, to do business, meet old friends and make new connections. Here's some of what to expect when you arrive in Cannes!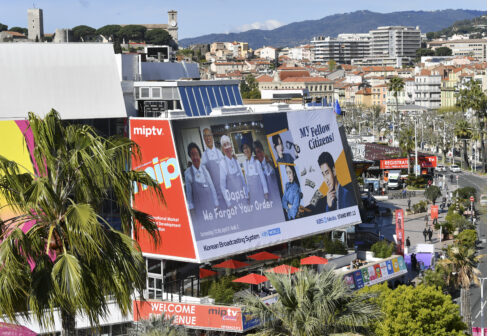 MIPTV comes back to life after two years as a virtual format while the world was dealing with the COVID-19 pandemic. The 2022 reboot picks up where 2019 left off, with A-list speakers and high-level conference sessions taking place in the Palais des Festivals as delegates from all over the world get back to doing business face-to-face.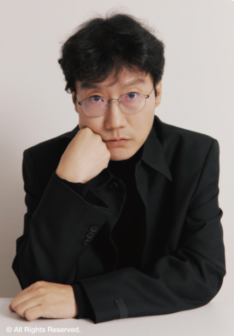 A new addition for 2022 is a partnership between MIPTV and the CANNESERIES Festival. Co-located with MIP markets in Cannes for some five seasons, this year's Festival includes MIPTV x CANNESERIES Connection, a co-production which sees the two events teaming up for a series of workshops and networking sessions designed to  further the creative processes that are at the core of the content of both MIPTV and CANNESERIES.
Among the many events brought to Cannes by this partnership will be an appearance by Squid Game creator Hwang Dong-Huyk. As well as meeting for creative discussions with the Cannes Writers Workshop, Hwang will give a live interview in the Debussy Theatre on Monday, April 4, where among other things he will reveal the effect the global popularity of the series has had on his career and on the Korean content industry generally.
And the CANNESERIES Festival will go ahead as ever with the world's most anticipated fiction series on show in a Festival format, in and out of competition for a series of screenings in the most glamorous of settings.
A-LIST SPEAKERS TAKE TO THE CANNES STAGE
Keynotes from executives at the highest level are scheduled throughout the three days of MIPTV, kicking off with the session titled The Next Generation Entertainment Companies: Audience Driven Franchises, with Candle Media's Kevin Mayer and Moonbug Entertainment's Rene Rechtman.
Candle Media co-founder Kevin Mayer will set out his vision to delegates during this keynote presentation — and will be joined by Rene Rechtman, founder of kids studio Moonbug Entertainment, which Candle recently acquired for $3bn.
"The core of Candle's strategy is "content, community and commerce," Mayer said ahead of the event. "Our mission is to identify audiences and super-serve them with traditional film and TV content or social media storytelling. In the process, that will unlock related commercial opportunities." Rechtman added: "It made sense for us to be part of a bigger portfolio of content companies. To sustain our position as a leader in the one-to-seven-year-old category, we need to have very big muscles."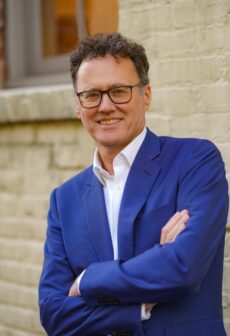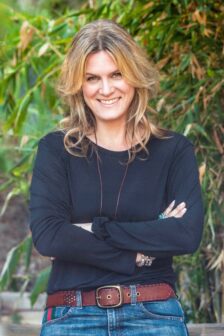 A-list speakers also making an appearance include Sony Pictures Television's Wayne Garvie and Bad Wolf's Jane Tranter, on stage together following Sony's acquisition of Tranter's company.
Ahead of his MIPTV keynote, WarnerMedia's Johannes Larcher, head of HBO Max International, said he believes WarnerMedia has what it takes to rival the biggest streamers. "The top end of the streaming market is turning into a three-horse race," he said. "With due respect to our colleagues at the other studios, WarnerMedia has such a broad array of amazing franchises that HBO Max can give Netflix and Disney+ a run for their money."
And there will also be addresses from heads of the two companies being presented with the MIPTV SDG Award, given by MIP markets and the United Nations every year, to companies that show leadership in the global quest to achieve the UN's 17 Sustainable Development Goals (SDGs). Companies honoured at MIPTV this year are ACT — the Association of Commercial Television and VOD Services in Europe — whose director general Grégoire Polad will receive the SDG Award in acknowledgement of the work it has done through its mis-information policy and campaigns, raising awareness so that networks provide proven and checked information to consumers. The SDG Award will also be presented to Troy Armour, CEO of Junk Kouture, a company that encourages young people to create high fashion from recycled objects and materials through a number of initiatives including televised competitions.
MIPFORMATS AND MIPDOC
Leading industry names also feature during MIPDOC and MIPFormats, the two events that have traditionally appeared in Cannes in the weekend leading up to MIPTV but which this year are integrated into the MIPTV week. Highlights will include pitching sessions for both MIPDoc and MIPTV, when hopeful shortlisters will present new projects judged by a jury who will present the winners with production funding.
And the A-list gets longer as documentary filmmaker Patrick Aryee makes a MIPDoc appearance with a keynote speech in which he will talk about his passion for nature, science and technology, outline his career to date and, through the use of spectacular footage, recount anecdotes from his time on location shooting his new series Evolve.
The show deals with biomimicry, a long-standing passion of Aryee. "A real frustration in my early TV career was the clear division between natural history and science — which made no sense to me. The beauty of this series is that it shows us some jaw-dropping animal behaviour, but then demonstrates how natural evolution might provide the basis for game-changing technologies that could revolutionise our future."
WELCOME TO THE METAVERSE
The metaverse will be on everyone's mind as delegates return to Cannes after two years during which this concept has gathered real momentum.
David Kleeman will explore the metaverse in a keynote titled Ready Player MIP: Making Youth TV Brands Metaverse Ready. Kleeman is senior vice-president of global trends at Dubit, a US-based firm that makes games for the metaverse, kids and esports — and also provides strategic consultancy. He says: "Dubit has been working in gaming and virtual worlds for over 20 years. This has given us a lot of insight into how kids and young adults are likely to play, build, hang out and communicate in the metaverse as it develops."
He said it is early days in terms of articulating what the metaverse is going to be – but that's no reason for TV companies not to explore. "We're at that stage where TV execs are coming to MIPTV trying to work out if the metaverse is good or bad," he said, "and whether they should invest."
As part of the session, he will include a "case study of a traditional TV brand that has started to explore the metaverse."
FICTION AND SCRIPTED STILL RULE THE WORLD
While MIPTV will always focus on every aspect the global content industry, nobody can escape the fact that fiction rules. High-end flagship drama series are the envy of every platform and crucial to their branding. And so CANNESERIES and MIPDrama, alongside regular MIPTV screenings, play key roles for buyers looking to the latest content — and the latest trends — in this red-hot genre.
MIPDrama is a showcase of some of the most anticipated drama series from around the world — in all genres, including comedy. It offers international buyers, from broadcasting companies and VOD platforms, an exclusive first look at upcoming drama series at the early stages of production.
The event takes place on Sunday, April 3, on the eve of MIPTV 2022.