Innovation trends 2022 – TOP 5 Predictions
1- Maturing SVOD Market
The global consulting firm Deloitte released its 2022 technology, media and telecom predictions and one of them is sure to be of interest to companies that are leaders in the streaming business, or hoping to become major players. Deloitte Global predicts that in 2022, at least 150 million paid subscriptions to streaming video-on-demand (SVOD) services will be cancelled worldwide, with churn rates of up to 30% per market.
It's not as bad as it sounds, though, as overall, more subscriptions will be added than cancelled, the average number of subscriptions per person will rise, and, in markets with the highest churn, many of those cancelling may resubscribe to a service that they had previously left. Especially Gen Z, who aren't very brand loyal, will subscribe to a service to watch a particular show and then unsubscribe and subscribe to another service. That is why the focus of the streaming giants will be on original content to encourage people to subscribe.
According to Variety, Disney will spend over $30 billion on content next year.  Going into 2022, Disney+ is no longer the new streaming service on the block and the next growth phase will rely on expansions to new regions and new original content. M
eanwhile, Amazon and Apple will also quietly raise their own Originals offering as they too accelerate their media ambitions, and so will Netflix, the still reigning king of streaming.
2- Focus on Community Building
Apart from their focus on original content, Netflix will also focus even more on building communities around their verticals and catering to their fans. After launching its first, news-packed fan event "Tudum" (like the sound you hear before a Netflix show begins) this year, Netflix is turning the concept now into a dedicated news hub covering all things entertainment. They describe Tudum as "a place where you can dive deeper into the stories you love," and fans will be able to stay up-to-date on their favorite shows—like whether popular series have been renewed for a new season, insight into specific series and episodes, or where they can buy the iconic green tracksuit from Squid Game.
The streaming service also recently held a "Fansgiving" event featuring product giveaways and sweepstakes tied to its most-popular shows, and expanding into entertainment news is yet another way Netflix is engaging with its tight fan base and these efforts will continue next year.
And looking over to what's happening on social media, it's quite similar with Twitter launching Communities, Facebook Groups still going strong, and Twitch introducing Watch Parties this year. We'll also see the continued growth of Reddit, Fortnite, and Roblox.
2022 will be all about building and strengthening communities and fan bases.
3- The Metaverse story continues
Speaking of games, that industry will continue to lead all other categories of entertainment content and increasingly show the way for creators to emerge and build audiences. Before the tragedy of Astroworld, Travis Scott broke out into the metaverse in 2020 via Fortnite to the tune of 50 million viewers who drove a number one hit. And with big tech focusing on building the metaverse (hello Meta!), and even Disney stating that they want to become the happiest place in the metaverse, we can expect this trend to dominate 2022 and beyond.
Disney's former executive vice president of digital, Tilak Mandadi, for example, wrote on LinkedIn in 2020 about creating a theme park metaverse, where the "physical and digital world converge" through wearable devices, smartphones, and digital access points.
The future is near.
4- NFTs will evolve
Disney and the metaverse lead me to NFTs, of course. A massive trending topic this year was the introduction of NFTs (non-fungible tokens) and I predict it will be an even bigger topic in 2022 since all big Hollywood studios and even more traditional production companies, such as Wolf Entertainment are exploring the blockchain space already.
From buying and owning moments from their favorite TV shows, popular TikTok Videos, and fan art, to using NFTs to solve murder mystery stories online, fans will be able to directly get involved and 2022 will mark the year creators and producers will truly begin to embrace and leverage the power of the blockchain at scale – after experimenting with it in 2021.
The blockchain and NFTs open a whole new world for creators of intellectual property (IP) to directly reach and monetize their audiences. It will lead to an entirely new world of financing for producers of film and television (and fractional ownership for micro investors). And this opportunity will mean that more "niche"/non-mainstream stories are made in the future and told to a broader set of audiences that directly support and promote them.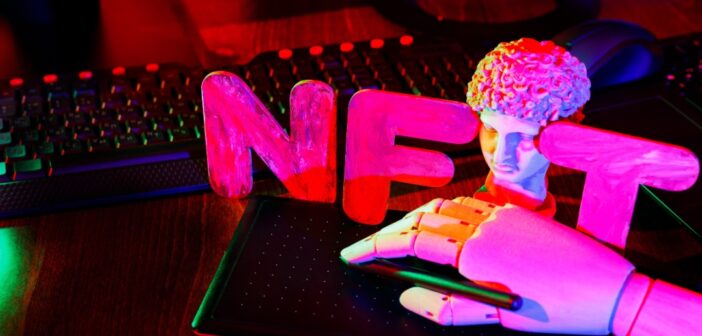 5- Long-form Content returns
And finally, long-form content will make its way back on social media. It's clear that 2021 was the year of short-form media with the explosion of TikTok, the growth of Instagram Reels and the introduction of YouTube Shorts.
However, TikTok has expanded to three-minute-long videos, Reels went from 15 to 60 secs, Facebook Watch now has its own tab on the mobile app and Facebook Gaming seems to attract more and more viewers. Platforms have an interest of keeping users as long on their platforms as possible. And while short-form content is meant to be entertaining, long-form content is usually meant to be informative and educational – look at YouTube.
So, my prediction is that 2022 will see the comeback of long-form content – even if long-form just means 3 minutes.
TV Trends in your inbox? Fill in your details to subscribe to the MIP Newsletter →
For more information on TV Trends, attend MIPCOM and MIPTV
You can read also :
What do television brands and properties need to do to be metaverse-ready?
Tweens : The overlooked generation 
Non-fungible tokens (NFTs) and the entertainment industry