THE FUTURE OF TV DISTRIBUTION
Distribution is dead. Long live distribution! Bastardizing the traditional proclamation shouted on the accession of a new monarch seems appropriate for change in a business that earns its keep selling the movies, TV shows and content so often referred to as 'King' in the entertainment industry.
The global changes to the content value chain, kicked off by the launch of streaming and accelerated by world events beyond anyone's control, mean we have reached a pivot point in the business, one in which traditional ways of doing things—ways that have served the industry well for the best part of 100 years—are starting to look unfit for purpose. The business of distribution has borne much of the brunt; sitting as it does between the creation of content and the 'technicality' of getting that content in front of its audience.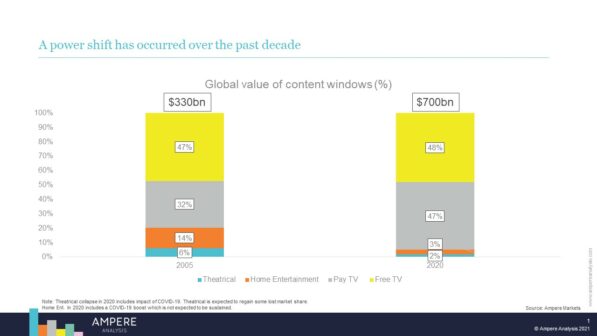 So what's changed and where does that leave us?
Firstly, in any period of flux the changes that we talk about are always a continuum. Change is not black and white, it is not one thing instantaneously becoming another but instead happens gradually in shades of grey. It is still entirely possible to go not making money as if nothing has changed. That's especially true for smaller businesses or those focused on a specific niche. But the industry changes that are impacting distribution so acutely are here and, rest assured, aren't going away. That means even smaller businesses need to start thinking globally, in every sense of the word, and thinking about how they can future proof their business and capitalise on the inevitable opportunities that disruption always brings.
Streaming TV kicked off the current cycle that has led us to the position we find the industry in today. That's not by virtue of it being a new technology for delivering television—that falls under the heading of the 'technicality' of getting content to the audience; it does not itself change the business model of selling content. But the global nature of streaming platforms most definitely does.  Until global streaming, rights had traded largely within distinct geographic limitations. The need for global rights changed all that. And it was the challenges of negotiating global deals that made production more attractive for global streamers and kicked off the current content boom.
On the face of it, a content production boom should be great for the distribution business, but two other things happened that shifted the agenda again. Streaming TV kicked off an audience shift away from the platforms and channels that had traditionally taken that content to the end viewer. And that change led the major content producers to chase the growth that was rapidly disappearing from their traditional windows of exploitation and led them down the path of direct-to-consumer.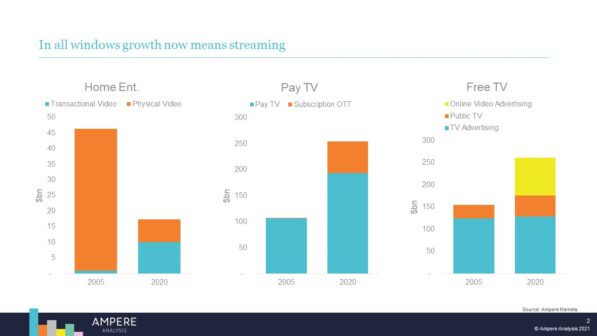 COVID impact
Then came COVID. COVID did many things to the business of entertainment, but the most important impact was that it accelerated change. It accelerated streaming uptake and usage; it accelerated audience behavioural change and it accelerated the need for studios and other major content producers to follow the money, push ahead even harder with plans for direct and experiment with content windowing—even to the extent of looking at by-passing the theatrical window during lockdown. The result: faster change.
The impact for the distribution business is fundamental: getting hold of content to sell is a lot harder. Major producers are holding back content for their own direct platforms, even from their own internal distribution entities; medium-sized and smaller producers are often looking first to a one-stop deal with global streamers before resorting to piece meal international sales.
So, how do you future proof a distribution business?
The flippant answer is: 'become a producer', but, actually, in that quip lies some truth. Larger distributors have already pursued the strategy of investing in production companies in order to secure content access. The most successful have effectively become studios, involved in every aspect of production development, financing, creation and distribution. Buying up producers is not a route open to smaller companies. But thinking of ways to get involved directly at an earlier stage of content creation is.
There are other lessons that can be learned from the larger players. If securing content rights is the challenge, what better way to get in on the party than by tying up rights before anyone has even thought of making a TV show from an asset? Control of character and story intellectual property is hotting up to become the next major battleground for big producers and distributors looking to future proof. That comes in all forms, from blogs to podcasts to comics, games and even music catalogues. It's a big-player strategy that can also be adapted to a smaller scale by looking to individual and smaller one-off sources of IP as well as relationships more directly with creators.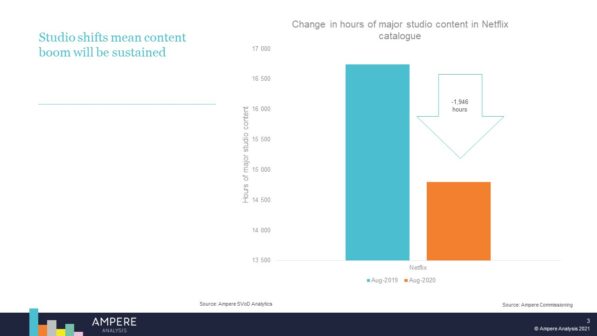 Streaming revolution and new TV distribution opportunities
Understanding that the streaming revolution is entering another phase of change as we speak can also help in looking for new distribution opportunity. Market change was led by global streaming subscription players like Netflix. But today it is regional broadcasters (often through collaboration) and niche content players that are pushing out beyond their usual footprint and into international streaming markets. Further, streamers are increasingly seeing the importance of embracing multiple business models across free ad-supported and subscription as well as looking at ways to broaden content appeal. For distributors that means looking beyond the usual client list and seeking new opportunity with the next wave of international platform builders.
The distribution business isn't going anywhere, but it is moving into new realms. Aligning for the future is not just about understanding why and where, but about scaling strategies that service a market agenda now driven by global operators, global content and a fundamental shift in the value of exploitation windows and the way content is monetized. Some of those strategies are already commonplace, but now assume greater importance; others involve new ways of thinking. None are beyond reach.
For more details visit: https://www.ampereanalysis.com/
TV Trends in your inbox? Fill in your details to subscribe to the MIP Newsletter →
For more information on TV Trends, attend MIPCOM and MIPTV
You can read also : Financing TV Production : The Magic Money Tree Grows…
Super aggregators of TV content
AVOD post-lockdown opportunity